The Best Promotional Products for Direct Mail Marketing
The Perks of Direct Mailing Campaigns
Even in the digital age, direct mail marketing has its advantages, showing results equal to, and in some cases, even better than email advertising. According to G2 Crowd, a business solutions software company, "Adding a promotional item to a direct mail campaign doubles its open and response rate.""" Whether your envelope stuffer includes a flyer, coupon, or promotional giveaway, promotional mailers are a great way to connect to your target audience, attract new business, and reward existing customers.
Things to Include in a Direct Mailing Campaign: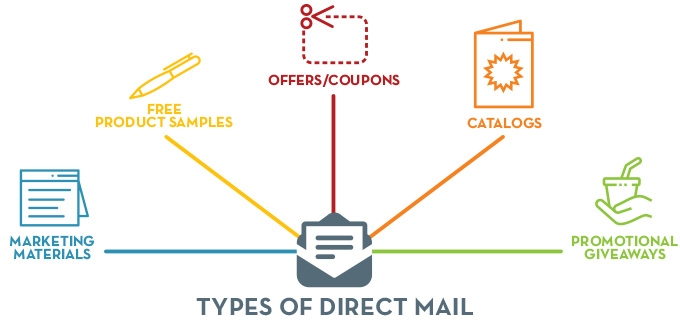 Marketing materials

Put the best face of your brand forward with well-designed direct mail postcards, flyers, infographics, and other printed marketing materials. See our Promotional Giveaways section below for more innovative ways to present your contact information and some key features of your business.

Free Product Samples

Depending on what products you sell, free product samples make an ideal envelope stuffer and are a great way to attract new customers as well as reward existing ones. Fun fact: according to Small Business Trends, a lumpy mail object leads to a nearly 100 percent open rate, as "People are curious what's inside, and the curiosity gets them to open it. Now your job is to make it personal, relevant and captivating to get your piece read."

Offers/Coupons

Take advantage of your direct mail campaign by including a coupon or offer, to encourage people to choose your business or service.

Catalogs

Along with a letter of introduction, a free sample, or offer, if you have a printed catalog, this is a great chance for you to get it in the hands of potential new customers.

Promotional Giveaways

In addition to the direct mailing ideas listed above, there are a variety of promotional products that are just the right size to fit in your envelopes, many of which do not even require extra postage. Here are our top 15 choices of giveaways for direct mailing campaigns. Choose just one, or choose several, and make sure that you indicate on the outside of your mailing that there is a gift inside.