Best Holiday Gift Ideas for Clients by Budget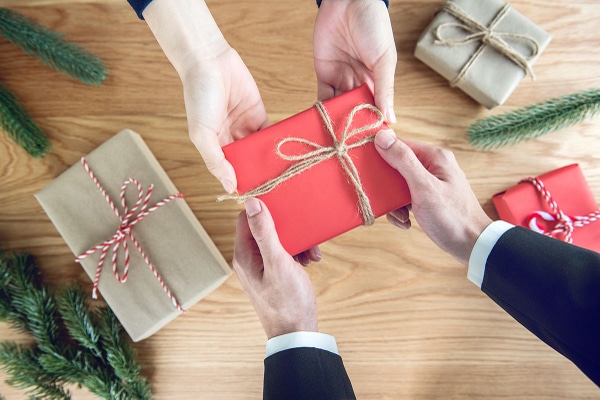 Show your appreciation and give thanks to clients, business partners, and customers this holiday season with custom imprinted gifts. Use this 2019 holiday gift guide to help you choose the right customer appreciation gifts at a price point that is just right for your organization. Christmas, Hanukkah, as well as other non-denominational holidays all represent great opportunities to hand out corporate gifts, and in addition to the suggestions contained in this guide, there are many others to choose from on Crestline.com. Search by product, category, or price point, or ask one of our Promotional Product Experts for personalized guidance!
Under $10
When it comes to budgets under ten dollars, we have plenty of options for client gifts that although inexpensive, are gifts that your recipients will be glad to receive. Consider the items below to hand out to customers, patients, donors, and volunteers.
Under $15
With budgets up to fifteen dollars, there are a variety of high-quality tech, drinkware, food and candy, and kitchen accessory choices listed below that make trendy and useful gifts for clients, employees, and donors.
Under $20
Extending your gift-giving budget up to twenty dollars will provide you with even more options to show your appreciation. Consider a pen set, journal with phone stand, or a Bluetooth speaker, as all make great business gifts.
Under $30
Those organizations with corporate giving budgets up to thirty dollars will find that there are ample options on hand to delight your constituents. A cozy blanket, mug with cocoa set, personalized holiday treat box, or custom desk accessory are just some of the thoughtful gift options we have available in this price range.
Under $50
Last but not least, for businesses with larger holiday gifting budgets of up to 50 dollars, we offer some of the finest corporate gift options available. The customized products below are not only a great way to show your appreciation to your staff, donors, and B2B partners, but because of their quality, they are also items that are likely to be held onto and used for a long time to come.